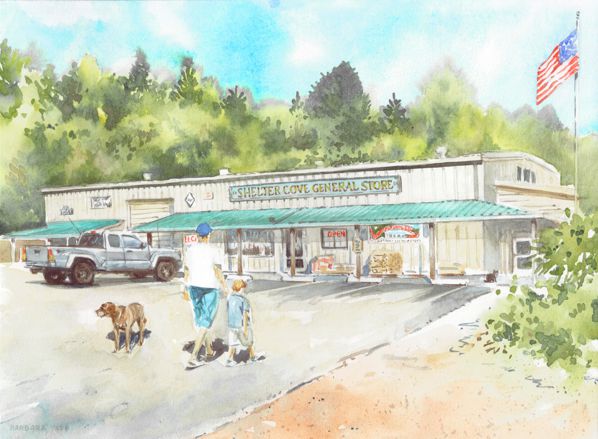 Watercolor Painting by Barbara Tapp
 Welcome to the Shelter Cove General Store!
~In the heart of the Lost Coast and King Range
Just like the real country stores of days past, you can find just about everything at the General Store. If we don't have what you want, we have something that will work! Check out the Products & Services tab to find everything we have to offer. Every department is fully stocked.
If you're gift shopping stop by the General Store Gifts and More, just next door. You'll find a wonderful selection of gifts featuring lots of local artists. Can't decide what to get? A gift card suits everyone!
The store, located on the Lost Coast just 21 miles from Highway 101, is the jumping off point for access to the King Range National Conservation Area, Black Sands Beach, the Sinkyone Wilderness and to Shelter Cove itself. Renowned for beautiful scenery and excellent fishing, Shelter Cove has it all for the occasional day hiker or the serious outdoor enthusiast. The Cove offers an 18 hole golf course, a 3,400 foot paved runway, and is within an hour of the world famous Avenue of the Giants.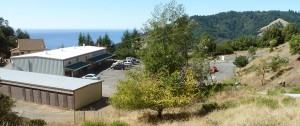 Overlooking the beautiful Pacific Ocean
the Shelter Cove General Store & Gifts and More, and Mini Storage.